The Ceiling Hoist Lift Introduction
2021-04-23 17:09:57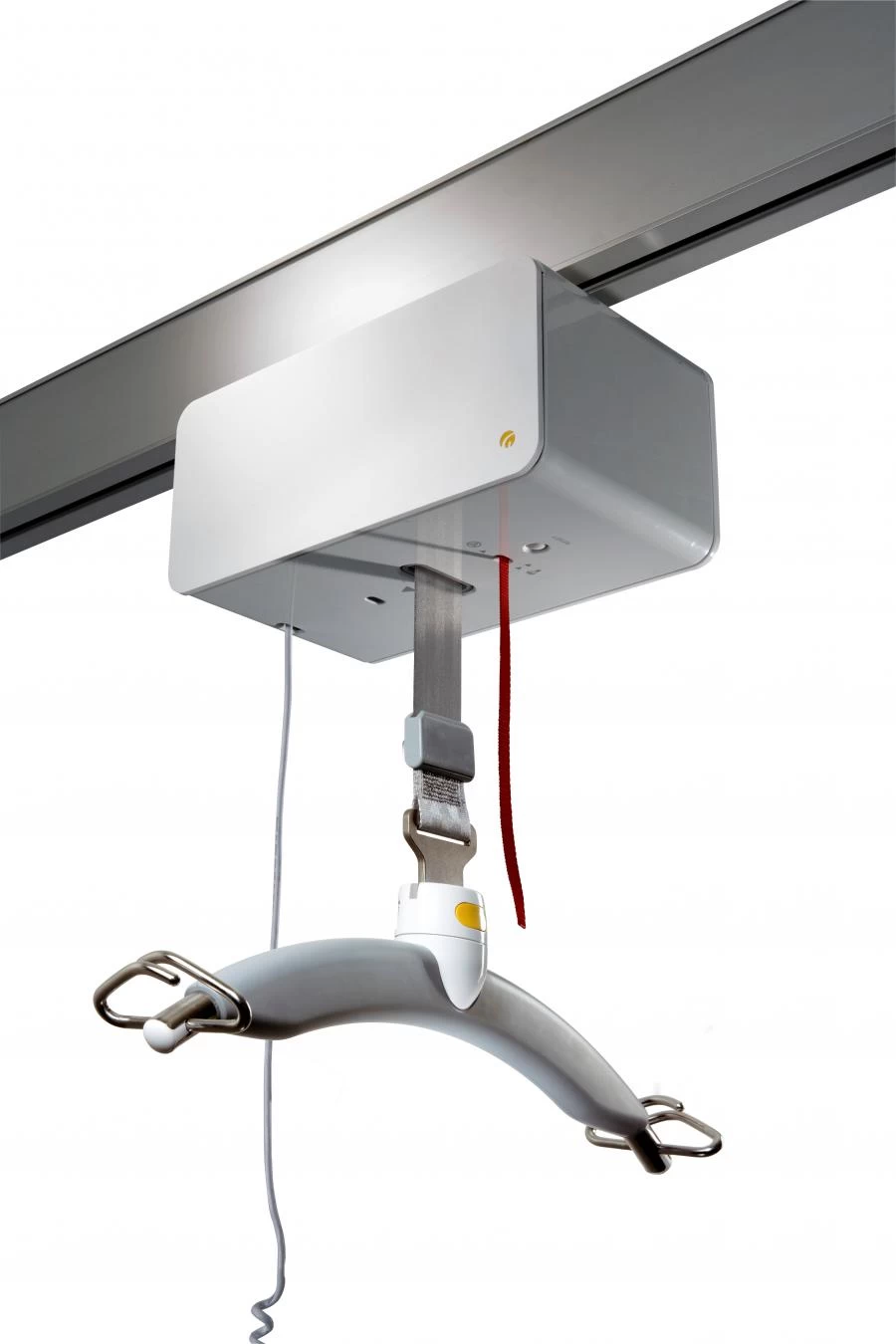 Product Description:
The Shifting Machine (Medical Skyrail section) is mainly composed of an electric lifting shifting machine, a track, a sling, and a sling. The products can transport the patients in a safer and more comfortable way, eliminate the risk of manual handling, reduce the intensity of nursing work, and with different hanging bags and hanging frames can safely transport the elderly and disabled patients, the quasi-movement of the skyway is realized by the monorail and the transfer of the Skyway, which can cover the whole floor
What does the Ceiling Hoist do:
The patient lifter (Ceiling Hoist) is mainly for patients who need early rehabilitation training but can not carry heavy loads to the ground. During the training, provides the functions of weight reduction, relief, and protection, so that patients can start rehabilitation training as soon as possible in a safe state, can effectively avoid the decline of the movement system, digestive system, respiratory system, and other body functions, prevent complications, can also promote the rapid recovery of the original illness, for the injured function can be effectively targeted training to improve the rehabilitation effect.
How does the Ceiling Hoist work:
For example, patients with dyskinesia due to stroke or other diseases (including standing, walking, recreational and sports activities, etc.), in coordination with the Skyrail Transposer and the Rail System, use special spreaders with different functions (and related supporting hangers), can be completed: patient transfer, body position transfer, toilet, Bath, (weight loss) standing training, balance training, (weight loss) walking training, ADL training, and other rehabilitation treatment and training process, it can reduce the fall risk of patients and the work intensity of the rehabilitation therapist to the minimum, and effectively implement the early intervention of rehabilitation.
Application Range:
General hospitals, convalescent hospitals, rest homes, rehabilitation medical schools, intensive-care unit, inpatient wards/VIP wards, operating theatres/recovery rooms, community daycare centers, home care, etc. .